Here's the plan for next week..
Olga, Lara and I fly out on Sunday morning, and should be in our hotel by teatime local time, sensibly it's the same hotel that Olga's mum booked us in for the rest of the week, so it'll make a nice change to go on a foreign holiday and not have to keep moving around!
Luda's train arrives early on Monday morning, then we have the morning to ourselves, then an afternoon trip to the
Peter & Paul Fortress
.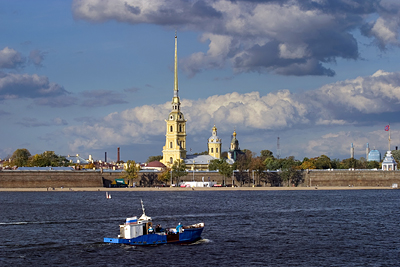 Tuesday is a free day (and forecast to be sunny).
Wednesday afternoon we're off to the
Russian Museum
.
Thursday is an all-day trip to
Peterhof
, the "Russian Versailles".
Friday is an afternoon trip to the
Hermitage
and Palace Square.
Saturday we have an all day trip to the "
Tsar's Village
".
On Sunday we have a morning visit to the Cathedrals of St Petersburg, then it's off to the airport for an afternoon flight back to London.